Technical Service Bulletin 11
for Windows 10, 8, 7
Technical Service Bulletin (TSB) 11
$149 new license - $49 upgrade from TSB 10 - $119 upgrade from TSB 9: Rating: 4.64 4.64 (152)

TSB 11 is the ENTIRE NHTSA Technical Service Bulletin Database... all at your fingertips anytime day or night, 24 hours a day, 7 days a week. This is a must have product for pointing out and illustrating any known mechanical and/or safety trends and problems that may have contributed to the collision you are investigating. These are often preludes to Recalls, as well.

Over 1 MILLION TSB records in the database, dating back to 1962.

This software will run natively in 64-bit and/or 32-bit versions of Windows 10, 8/8.1, 7 as well as on a Mac running Windows 7 and higher. The installation program will automatically detect your version of Windows (64 or 32-bit) and install the correct version for your environment.

TSB 11 features improved program stability, is built with the very latest professional programming tools for maximum compatibility with the newest versions of Windows, is available in 64-bit as well as 32-bit, has the latest Microsoft approved and trusted installation program, an all-new built-in and VERY fast database, has been streamlined throughout to be as fast a program as possible, completely updated help file with full F1 support, full electronic manual and read me files (PDF's), and you have the ability to change how your program looks to fit your tastes with a generous selection of Visual Styles (found on the Options/Internet tab)!
Additional Features:
NEW in TSB 11:

UPDATE: Created with the very latest and current programming environment available (circa November 15th, 2016!) for maximum compatibility from Windows 10 (including the Windows 10 Anniversary Update!) down to Windows 7.
Includes all of the great improvements as well as the new and exciting additional functions of all of the previous versions of TSB (Versions 1 to 10).
Pressing OK buttons in message boxes in Windows 10/8.1/8 are now a thing of the past. I've spent a ton of time changing the program over to using the Windows "Action Center" for program warning and error and information notifications instead of a message box. Users of Windows 7 will still have to press OK buttons, unfortunately, as it has no "Action Center" for notifications. That said, if/when you do upgrade your version of Windows AR Pro 11 will automatically start using the "Action Center" instead of message boxes.
NEW: Now the report is able to print the Report Header (the graphic and address section) on just the first page of your reports (now the default setting) or on all pages, as it has been since day one. This can be set in the Report Editor.
UPDATE: As part of my "Zero Hassle Upgrade Initiative", when installing TSB 11 the installation program will check for TSB 10 Report graphics and Report settings on the computer it's installed on. If it finds these settings from TSB 10 it will automatically copy them into TSB 11. This means all of the Report graphics and Report settings in TSB 10 will be made available to your TSB 11 without you having to push a single button. When you start TSB 11 it will be on your screen exactly where you had TSB 10 set to display and all of your options and settings will already be there for you! You can go straight to work!
Plus no fewer than 20+ other changes that all add up to one awesome program!



Our software is proudly made in the USA.
Auto Update feature: Our Microsoft approved and trusted installation program will check our web server at program startup (if this option is turned on in the program) to see if there are any program and/or database updates, automatically.
The activation process in TSB 10 is done entirely online.
We utilize the very fastest and newest in Windows database technology to create a very fast and efficient database program.
Database covers TSBs from 1962 through today.
TSBs cover such items as: cars, trucks, motorcycles, semi tractors, semi trailers, motor homes, popup campers, boat trailers, utility trailers, passenger buses, school buses, 5th wheels... etc.
This software program creates extremely professional reports that can be printed to any Windows compatible printer, and you can also copy the currently displayed page to the clipboard.
My reports can be printed the size of a postage stamp or with a plotter that puts it on a piece of paper the size of a wall. No jaggies, ever. They always print smooth and nice, no matter what. To my knowledge, none of my competition's reports can do that.
Reports that can be printed are:

a single TSB
all TSBs for a particular make and model for a specific year
all TSBs for a particular make and model for any year
all TSBs for a particular make and model from year X to year Y
and you can even limit the reports to a specific Component

The database is updated twice weekly.
You can update TSBs database for FREE by allowing the program to update at program startup (provided you have an internet connection at the time).
With Accident Reconstruction Professional 11, you can start TSB from within AR Pro.
Free support (e-mail is the best way to contact us!), and all updates for the same major version number (11.xx, etc.) are always free.
System Requirements:
64-bit or 32-bit versions of Microsoft Windows 10, 8/8.1, 7 or a Mac running Windows 7 or higher, 256 MB of RAM,video monitor and card capable of at least 1024 x 768 resolution, approx. 1 GB of Hard Drive space, a Microsoft or compatible mouse is recommended as is a Windows compatible printer for printed reports.

---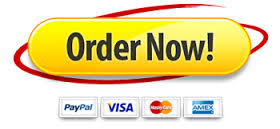 Now available: Spend $99+ and you may be eligible to take up to 6 months to pay with no interest or payments (subject to credit approval)!!



Purchase Orders from qualified police agencies accepted. [Purchase Order Terms].

Advertisements:


PO Box 53
Readfield, ME 04355
207 - 215 - 7929

© Dirigo Software. All rights reserved.

This page was last updated on January 17 2018 19:09:38