Accident Reconstruction Professional 11
for Windows 10, 8, 7
Celebrating nearly 24 years on the market!
Accident Reconstruction Professional (AR Pro) 11
$219 new license - $79 upgrade from AR Pro 10 - $169 upgrade from AR Pro 9: Rating: 4.73 4.73 (407)

AR Pro 11 will assist a trained Accident Reconstructionist to reconstruct a car accident / crash / collision with the use of mathematical formulas and calculations (which include acceleration, bicycle, distance, drag factor, energy, momentum, motorcycle, pedestrian, speed, time, truck, and many other categories) for virtually any collision involving motor vehicles and automobiles such as a car, truck, motorcycle, bicycle, pedestrian, bus, motor home, big rig, trailer, etc., with eye-popping, court-ready documentation of the reconstruction with our World-Class reports.

This software will run natively in 64-bit and/or 32-bit versions of Windows 10, 8/8.1, 7, as well as on a Mac running Windows 7 and higher. The installation program will automatically detect your version of Windows (64 or 32-bit) and install the correct version for your environment.

AR Pro 11 features improved program stability, is built with the very latest professional programming tools for maximum compatibility with the newest versions of Windows, is available in 64-bit as well as 32-bit, has improved Project capability with fully-automatic saving of every single formula run in the project as well as allowing a Project record to be exported and imported for sharing a complete reconstruction with a colleague, supervisor, district attorney's office, etc., it uses the latest Microsoft approved and trusted installation program, has an updated, improved, built-in and VERY fast database driver, has had all of the formula window buttons revamped for better touchscreen use, it has been streamlined throughout to be as fast a program as possible, also has a completely updated help file with full F1 support, full electronic manual and read me files (PDF's), and you have the ability to change how your program looks to fit your tastes with a generous selection of almost 60 Visual Styles (found on the Options 1 tab)!
This software is OUTSTANDING for helping you to study and prepare to pass your ACTAR test.
Overall Program Features:
NEW in AR Pro 11:

UPDATE: Created with the very latest and current programming environment available (circa November 15th, 2016!) for maximum compatibility from Windows 10 (including the Windows 10 Anniversary Update!) down to Windows 7.
Includes all of the great improvements as well as the new and exciting additional functions of all of the previous versions of AR Pro (Versions 1 to 10).
Pressing OK buttons in message boxes in Windows 10/8.1/8 are now a thing of the past. I've spent a ton of time changing the program over to using the Windows "Action Center" for program warning and error and information notifications instead of a message box. Users of Windows 7 will still have to press OK buttons, unfortunately, as it has no "Action Center" for notifications. That said, if/when you do upgrade your version of Windows AR Pro 11 will automatically start using the "Action Center" instead of message boxes.
New formulas! These include customer requested formulas such as "Impact Speed from EDR reported Delta V" and "Law of Sines and Cosines", as well as others.
The ability to cut, copy, paste, etc. into and out of the Notes section has been added for all formulas.
Technical and Legal words spell check dictionaries have been added to the Notes section, as well as a bunch of international languages for our international friends. These new dictionaries include Italian, French, Russian, Spanish, Portuguese, Greek, Danish, Dutch, and many others.
New Pushrod Force Charts for the Heavy Truck Braking Efficiency formula with a new, much easier to use interface (and the old charts are still in the program, if needed).
NEW: Now all of the reports are able to print the Report Header (the graphic and address section) on just the first page of your reports (now the default setting) or on all pages, as it has been since day one. This can be set in any of the 3 Report Editors.
UPDATE: As part of my "Zero Hassle Upgrade Initiative", when installing AR Pro 11 the installation program will check for AR Pro 10 user dictionaries, Project files, Report graphics and Report settings on the computer it's installed on. If it finds these files from AR Pro 10 it will automatically copy them into AR Pro 11. This means all of the saved Projects and formulas, user dictionaries, Report graphics and Report settings in AR Pro 10 will be made available to your AR Pro 11 without you having to push a single button. When you start AR Pro 11 it will be on your screen exactly where you had Pro 10 set to display and all of your options and settings will already be there for you! You can go straight to work!
Plus no fewer than 30+ other changes that all add up to one awesome program!



Our software is proudly made in the USA.
Auto Update feature: Our Microsoft approved and trusted installation program will check our web server at program startup (if this option is turned on in the program) to see if there are any program and/or database updates, automatically.
Built-in Project Manager, which helps you keep track of the necessary information on your Reconstruction as well as all formulas run for a project.
Built-in Spell Checking and Thesaurus in the areas where you need it.
External English to Metric and Metric to English conversion calculator.
Full right and wheel mouse button support.
Ability to start your favorite Word Processor and CAD software from within AR Pro.
Best of all, this software is EXTREMELY EASY, FAST, and ACCURATE.
The help file is the best and most complete of any version, ever! Complete F1 key support as well!
Free support (e-mail is the best way to contact us!), and all updates for the same major version number (11.xx, etc.) are always free.
No need to spend hundreds or even thousands of dollars on travel and training and shift coverage after you purchase our software just so you can learn to use it. Our software is THAT easy.


Formulas:
AR Pro has a great selection of the most used formulas in both Imperial and metric versions. No need to weed through hundreds and hundreds of never-used formulas to find the one you need to use, nor will you have a yearning for a commonly used formula that is not in the software. You have the formulas you need, which include acceleration, bicycle, distance, drag factor, energy, momentum, motorcycle, pedestrian, speed, time, truck, and many other categories.
Formulas are from IPTM, Northwestern University, Texas A&M, and other sources.
Able to run multiple formulas at the same time.
All formula reports print to a printer as well as copy to the clipboard for insertion into your word processing documents. You can copy or print just the mathwork, if you want, or the usual full reports. Your choice. Sample Formula Report
My reports can be printed the size of a postage stamp or with a plotter that puts it on a piece of paper the size of a wall. No jaggies, ever. They always print smooth and nice, no matter what. To my knowledge, none of my competition's reports can do that.
Fully automatic "Most Recently Used Formulas" list that is set up to keep track of 10 to 30 (user selectable) of the last mathematical Traffic Accident / Crash / Collision Reconstruction formulas you run. And, each user on a multi-user machine will have his/her own list.
Ability to Print Preview all formulas.
Almost all formula reports include ALL of the Traffic Accident / Crash /Collision Reconstruction mathwork of EVERY calculation.
AR Pro does NO ROUNDING, ANYWHERE. All answers and calculations are truncated from 1 to 6 decimal places (user selectable), to fully comply with your training.
Most formulas have full incrementation that is printable and copyable right along with the mathwork. Increment formula variables to a maximum of 300 calculations.


Vehicle Specifications Database:
Built-in Vehicle Specifications Database that covers virtually every car and light truck on the road since 1971.
The database contains such information as: curb weight, overall length, overall width, etc.
The database is DIRECTLY accessible from the formulas that need it (Momentums, Kinetic Energy, etc.).
The Specs Report will now show either a sample car, truck, minivan, or SUV at the bottom of the report, depending on the vehicle type that is being reported on.
Ability to Print Preview the Vehicle Spec report, and you can also copy it to the clipboard. Sample Specs Report


System Requirements:
64-bit or 32-bit versions of Microsoft Windows 10, 8/8.1, 7, or a Mac running Windows 7 or higher, 256 MB of RAM, video monitor and card capable of at least 1024 x 768 resolution, approx. 60 MB of Hard Drive space, a Microsoft or compatible mouse is recommended as is a Windows compatible printer for printed reports.

---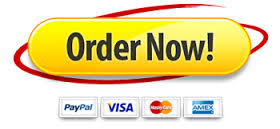 Now available: Spend $99+ and you may be eligible to take up to 6 months to pay with no interest or payments (subject to credit approval)!!




Purchase Orders from qualified police agencies accepted. [Purchase Order Terms].

Advertisements:


PO Box 53
Readfield, ME 04355
207 - 215 - 7929

© Dirigo Software. All rights reserved.

This page was last updated on January 17 2018 19:09:25