---
Deactivating AR Pro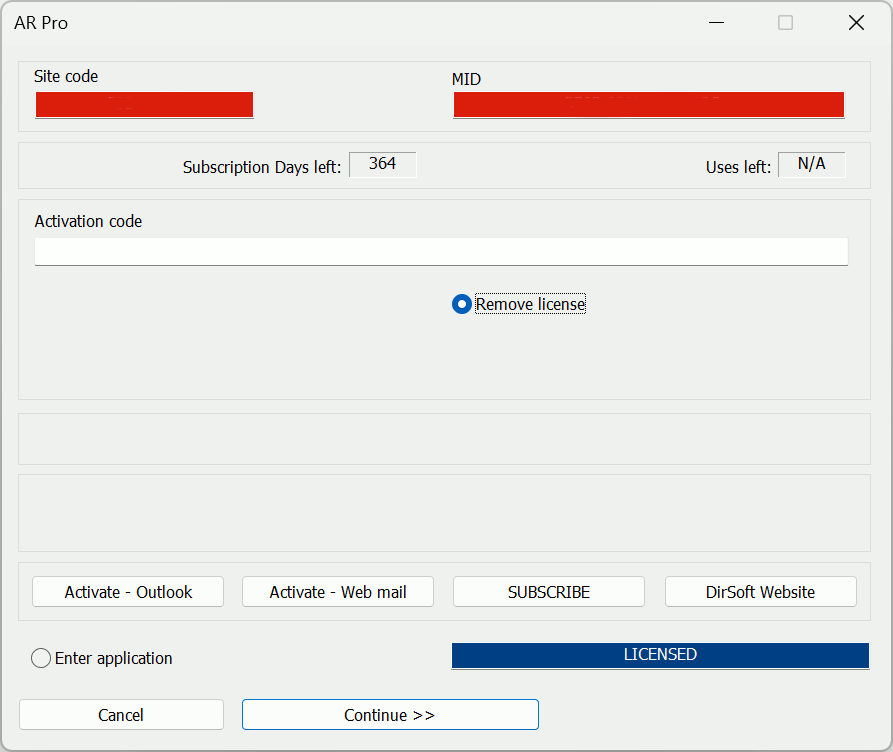 The deactivation process was created in the event you are going to purchase another computer and you want to move AR Pro onto the new computer, or you are upgrading or changing your computer's components. Please note that you can only deactivate an ACTIVATED copy of AR Pro.
To deactivate your activated program, press and hold the "Ctrl" key and then start AR Pro. This will make the Protection Screen show up upon program startup. Once that screen is up, please do the following:
Select the small button labeled "Remove license".
Press the "Continue >>" button.
You will be asked "License will be permanently removed from this computer! Do you want to continue?" Press the Yes button to deactivate your program.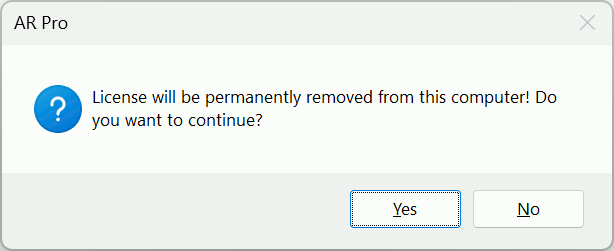 You will be shown a "Removal Code". Press the "Report" button to take you to a web page on our site to report this Removal Code to us so that we may update your Activation Code records. WARNING: Failure to report this Removal Code to us will negate us giving you back an Activation Code in our records for use on another computer. In other words, you could be making it difficult for you to activate on your other computer.
By deactivating (and reporting your Removal Code to Dirigo Software) you will be given back one Activation Code in our records for possible future use.